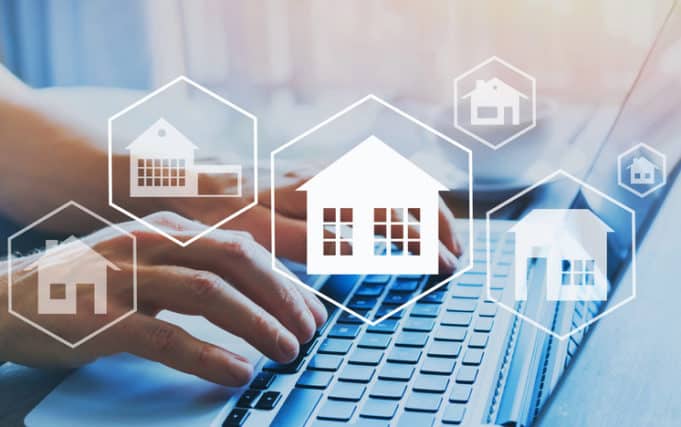 As your business grows and the number of properties you manage multiplies, it becomes more and more challenging to stay on top of routine maintenance and needed repairs. Property maintenance checklists can help you systematize procedures vital for property management.
In his best-selling book The Checklist Manifesto: How to Get Things Right, author (and surgeon) Atul Gawande writes that checklists "provide a kind of cognitive net. They catch mental flaws inherent in all of us—flaws of memory and attention and thoroughness."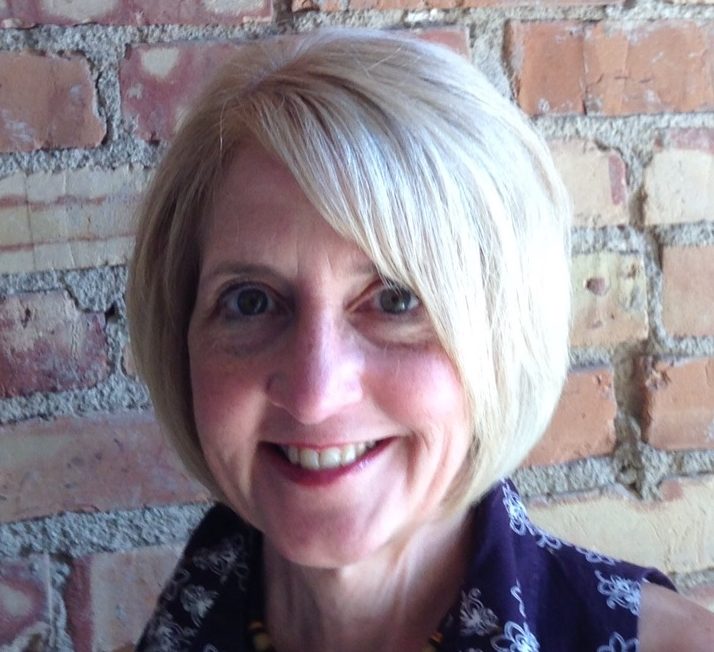 Lori Hammond knows this firsthand. She has worked in property management for more than 30 years and also writes a property management blog.
Hammond says that in her professional world, "Checklists provide a level of consistency that's crucial for long-term success."
---
Checklists provide a level of consistency that's crucial for long-term success.

– Lori Hammond, COO at Management Resources Development and Blogger at Property Management Minutes
---
If you're new to property management, check out the following 12 benefits you'll gain from using property maintenance checklists religiously. And if you're a seasoned property manager, read on for ideas and inspiration.
1. Identify Every Issue in the Move-Out Inspection
It's inevitable: renters move out. That means it's turnover time.
Here you want to ensure a staff member inspects the apartment for damages and necessary repairs not just through observation but with the painstaking attention that a turnover maintenance checklist enables.
By doing this you can:
Accurately record repairs and updates for the maintenance crew

Document precisely any damages that you'll be charging the resident
Be better prepared should a renter challenge a deduction
Save money by allocating appropriate charges to the resident
Make maintenance crew more efficient by listing the supplies for repairs
2. Document Items for Deferred Maintenance
As you run through your turnover maintenance inspection checklist, be sure to also identify items that may not need attention now but that should nevertheless be replaced within, say, a three-to-five year period.
Hammond suggests that doing this helps you take fuller advantage of the turnover process by developing a longer-term capital improvements list that could include things like carpeting and major appliance replacement. (See an extensive example list further down.)
Over time, adhering to your capital improvements list prevents residents from experiencing failures, and helps you plan for the future.
3. Keep Maintenance Crews on Track
From the turnover maintenance inspection checklist, your maintenance crew now knows what needs to be done to prepare the apartment for the next renter, and they have everything they need to do it.
And that's no small detail. Hammond says a common problem for maintenance crews is starting work on a turnover and then realizing they don't have everything they need.
When that happens, they may have to move on to another apartment and circle back later.
Or, says Hammond, "They may be tempted to 'steal' from one apartment to fix a problem in another—a definite no-no in our business."
4. Formulate Move-Out Givens to Reduce Questions and Gray Areas

When preparing an apartment for the next renter, you're going to have a list of givens. These are the standard things you do every time you turn an apartment—no matter its condition.
Make sure your turnover maintenance checklist reflects these givens. By doing this you're cutting the time it takes to evaluate certain apartment items or components.
Of course, you'll want to designate this list with care. Too many "givens" could mean you're spending too much on things that may not need changing yet.
5. Get That Apartment as Close to Perfect as Possible to Start Renters Off Right
When maintenance starts working on an apartment, the condition they find it can range widely: "Anywhere from one step away from being ready for the next renter to one step away from being a hazmat situation," Hammond says.
A maintenance checklist is extremely important for any turnover situation. But according to Hammond, it's when the repairs and updates are extensive that a checklist becomes especially valuable.
With a maintenance checklist, you have a guide to help you methodically address the minutiae that can get missed. Why leave it to the next renter to find a problem?
6. Ensure Apartment Readiness With a Final QC Checklist
Once the maintenance is completed, the inspection process isn't over. Now it's time for management staff to go through a final QC checklist.
It may be the very same checklist used when the renter moved out. But now the checklist becomes your key to making the apartment 100% ready for the next renter.
It's your guide to make sure everything that can feasibly be wrong has been righted before a move-in. The QC checklist is your opportunity to "inspect what you expect," says Hammond.
7. Protect Yourself From Challenges and Lawsuits
Concerns regarding fair housing and discrimination laws pervade the industry, says Hammond.
Fortunately, your turnover maintenance checklist can serve as documentation for what your standard inspection practices are for all renters when they move out.
As you go through your checklist, you should also document the condition of things. That way, if you charge someone for a repair or replacement, you've recorded the reason. And when you do charge for something, make sure you also keep your charges consistent.
8. Get More Value From Work Order Requests
In property management, it's safe to assume that neither residents nor maintenance staff are particularly thrilled with work order requests. But Hammond says it's actually an opportunity to run through a short-form maintenance checklist.
"Every time maintenance has to enter an apartment, it's also a chance for them to put eyes on other potential maintenance issues," says Hammond.
She suggests having a specific work order checklist for a handful of potential issues that can be checked quickly during routine work order visits. For example:
Make sure smoke detectors are functioning and fire extinguishers are up to date.

Check all areas where water leaks can occur.
Check bathroom exhaust fan to make sure it's functioning properly.
9. Keep Your Residents Renting Longer
A favorable retention rate is what every owner or property manager shoots for. And it's not hard to understand why: High retention means low turnover. And that can mean huge cost savings.
Hammond estimates that the cost of a single move-out, including rent loss, can start around $1,000. But she adds that it can easily grow to $2,500, even $5,000, depending on the extent of capital replacements.
That means reducing a turnover rate by just 5% or 10% can result in tens of thousands of dollars in cost savings each year.
Hammond says that keeping maintenance problems to a minimum can definitely help. Frequent maintenance issues suggest to your renters that there may be other apartments where they won't be inconvenienced as much, she says.
Checklists can play a critical role in minimizing those issues.
10. Implement a Thorough Preventive Maintenance Process
Property management companies vary in terms of how often they perform maintenance checks. But the less frequent they are, the greater the chance that a small problem can turn into a large one.
Fixing a furnace that fails in the midst of a nasty cold snap or an AC system that conks out during an August heatwave can be extra-costly.
According to Hammond, managers at her company do a weekly rotation for internal and external maintenance review. That means every other week, buildings receive a thorough internal or external inspection—with the help of maintenance checklists.
11. Capitalize on the Curb Appeal Factor
Whatever can be immediately seen from the outside at your property, says Hammond, serves as a signal of quality to prospective renters.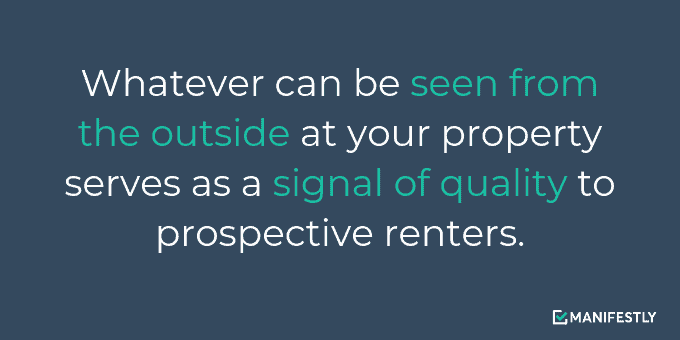 That's why your external maintenance checklist in particular should double as your curb appeal checklist. Incorporate yard and landscape inspections, as well as any other outside components that have immediate visual impact.
But also understand that the curb appeal factor has deeper implications. Loose wiring, cracks in pavement, sagging balconies—conditions like these can create both dangerous situations and liability issues for the owner.
12. Have a Clear and Helpful Training Tool
Hammond says that checklists are also one of the most effective training tools out there for property management.
"The checklist says, 'These are the things we look for to make our apartments ready,'" explains Hammond.
That means new employees have an easy-to-understand tool that helps keep them on task and educates them at the same time.
Examples of Property Maintenance Checklists
There's no one single property maintenance checklist to cover it all.
Maintaining a property involves a complex series of procedures, situations, systems, and components.
Though by no means exhaustive, the following presents several different property maintenance checklists—with a sampling of items to include on each.
Apartment Turnover Maintenance Checklist
When a renter has moved out, complete a thorough review of the apartment, literally top to bottom, that checks for the functionality and condition of items like the following.
(Note this does not include cleaning requirements.)
General
Tile and hardwood floors (loosening, scuffs, scratches, cracks)

Carpeting (stains, tears, holes, burn marks)
Walls and ceilings (nails, hooks, holes, marks, chipping paint)
Ceiling fan (loosening)
Windows, screens, and tracks (cracks, tears)
Blinds and shades (tears, damage)
Doors, conventional and sliding (tracks, dents, scuffs)
Kitchen
Sinks and drain (signs of leakage)

Garbage disposal (signs of leakage)
Countertops (scratches, burns, marks)
Pantry, cabinetry, and drawers, inside and out (shelving, handles/knobs, scratches, scuffs)
Microwave
Stovetop and oven
Exhaust fan and light (filter)
Refrigerator and icemaker (door seal, drawer and platform cracks, signs of leakage)
Dishwasher (signs of leakage)
Bathroom
Sink and drain (signs of leakage)

Bath and shower (signs of leakage)
Grout (signs of leakage)
Cabinets and drawers, inside and out (shelving, handles/knobs, scratches, scuffs)
Exhaust fan (filter)
Vanity top and mirror
Additional
Smoke detectors (batteries)

Carbon monoxide (batteries)
Light fixtures and bulbs
Patio/deck/terrace
We have created the Apartment Turnover Maintenance Checklist template for you to quickly copy into your Manifestly account.
Exterior Maintenance Checklist
On a routine basis that's appropriate for each component, document the condition/functionality of:
Roofing and rain drainage systems

Siding
Shingles
Terraces and balconies
All external lighting
Soffits
Gates, walls, and fences
Landscaping
Interior Maintenance Checklist
On a routine basis that's appropriate for each component, document the condition/functionality of:
Plumbing systems (with an emphasis on leak detection)

Fitness center equipment (if applicable)
All electrical and lighting in common areas
System-level fire, smoke, and carbon monoxide alarms
All flooring in common areas
All doors/entries to building

Garage area
Future Capital Improvements Checklist
Inspecting your property should be about more than immediate fixes. To help budget for various points in the future and to keep property well-maintained for the long-term, create a checklist for documenting anticipated capital improvements like these:
Roof/shingle replacement

Major appliance replacements
Tree and shrub planting and replacement
Balcony/terrace updating or replacement
Repaving parking lots/garages
Replacing sidewalks
HVAC system replacements
Exterior repainting and/or siding replacement
Light fixtures replacement
Flooring replacement (carpeting and tiling)
Fitness equipment replacement
Interior repainting
Blinds/shades replacement
Toilet replacement
Updating lobbies and common areas
Windows replacement
Updating building-wide technology like Wi-Fi
Your property management responsibilities demand a thorough, systematic way to stay on top of maintenance. Are you getting the most from your checklists?
Consider taking your property maintenance checklists to the next level.