Integrations
Integrate Manifestly seamlessly with any other open system on the internet.
Open API
Manifestly has a RESTful open API for programmers who want to develop your own custom checklist integrations with our service. The API is free to use while on the trial plan and is included in every paying account.
API onboarding help provided for free to paying Manifestly subscribers
Create and manage API keys to manage access to your Manfiestly account
Using the API to create and assign checklists in Manifestly and then webhooks to update external systems from events in Manifestly, you can create fully integrated systems
More about our API »
Customizable Webhooks
Manifestly has one of the most customizeable and easy to use webhooks platform. Set up webhooks on Workflows and Steps and you can completely customize the json sent to the target server.
Webhook json includes all data from the run so you can update other systems with any data you collect
Several different triggers to set up your webhooks - workflow run started, workflow run completed, workflow run late, step completed, and step late
Webhooks json is fully customizable with the ability to pass run and step data using content tokens
More about webhooks »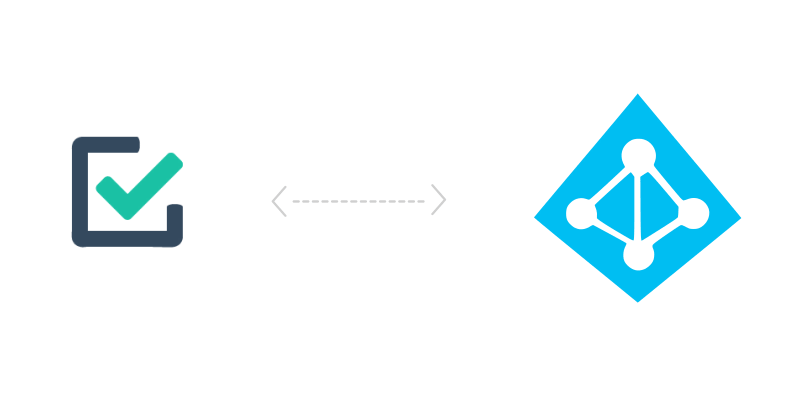 Zapier
A no-code platform perfect for non-programmers to connect Manifestly with any of the thousands of online systems Zapier works with, so you can automate your work and have more time for what matters most.
Launch workflow runs in Manifestly from events in most any other service on the web
Update other systems when steps or runs in Manifestly are completed
More about integrations with Zapier »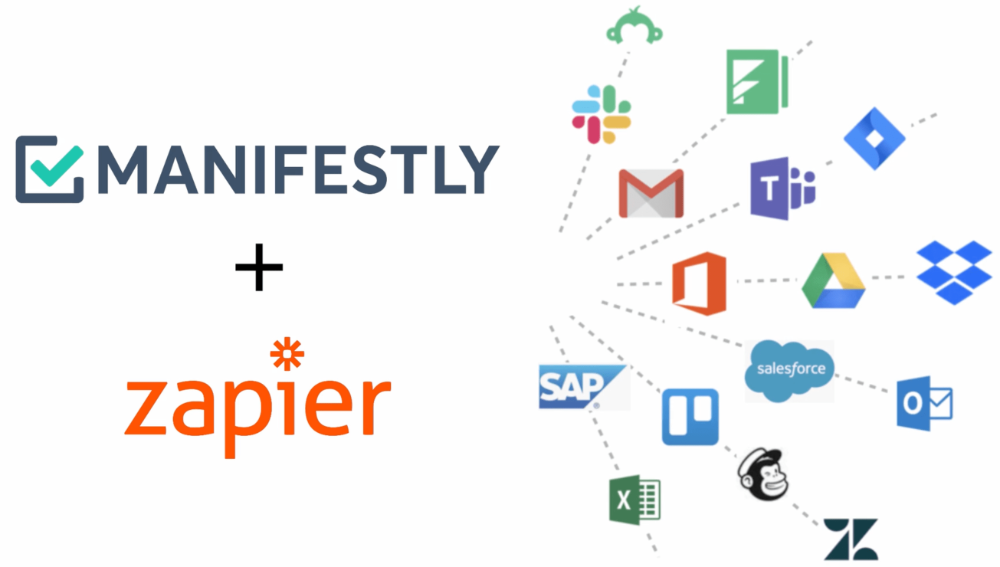 Actionable checklists in Slack
With Manifestly your team can create and assign checklists in Slack, complete tasks right on our Slack app homepage or collaborate on checklists in a Slack channel.
Launch workflow runs in Slack, manage, and complete tasks inside channels
Connect workflows to Slack channels to ensure consistent process updates into a channel
Increase accountability and speed by having work performed in Slack without extra clicks
Stop switching between apps and track project progress in one place
More about checklists in Slack »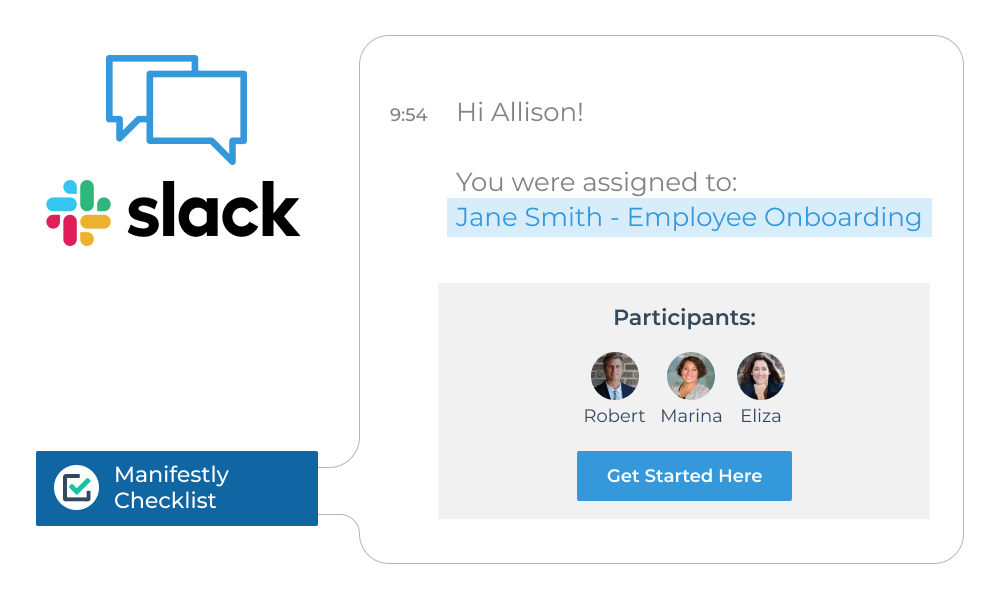 Assign, schedule, & automate checklists in Microsoft Teams with a few clicks
Leverage Microsoft Teams notifications by collaborating on checklists within Teams personal tabs as well as setting up automated notifications to Teams to keep everyone informed.
Discuss and complete work in one place to increase team productivity
Schedule recuring checklists to occur daily, weekly, monthly - any schedule you need
With our API and webhooks, easily integrate with thousands of other systems
Microsoft Teams notifications and app tabs ensures you can view status of multiple processes at once
More about checklists in Teams »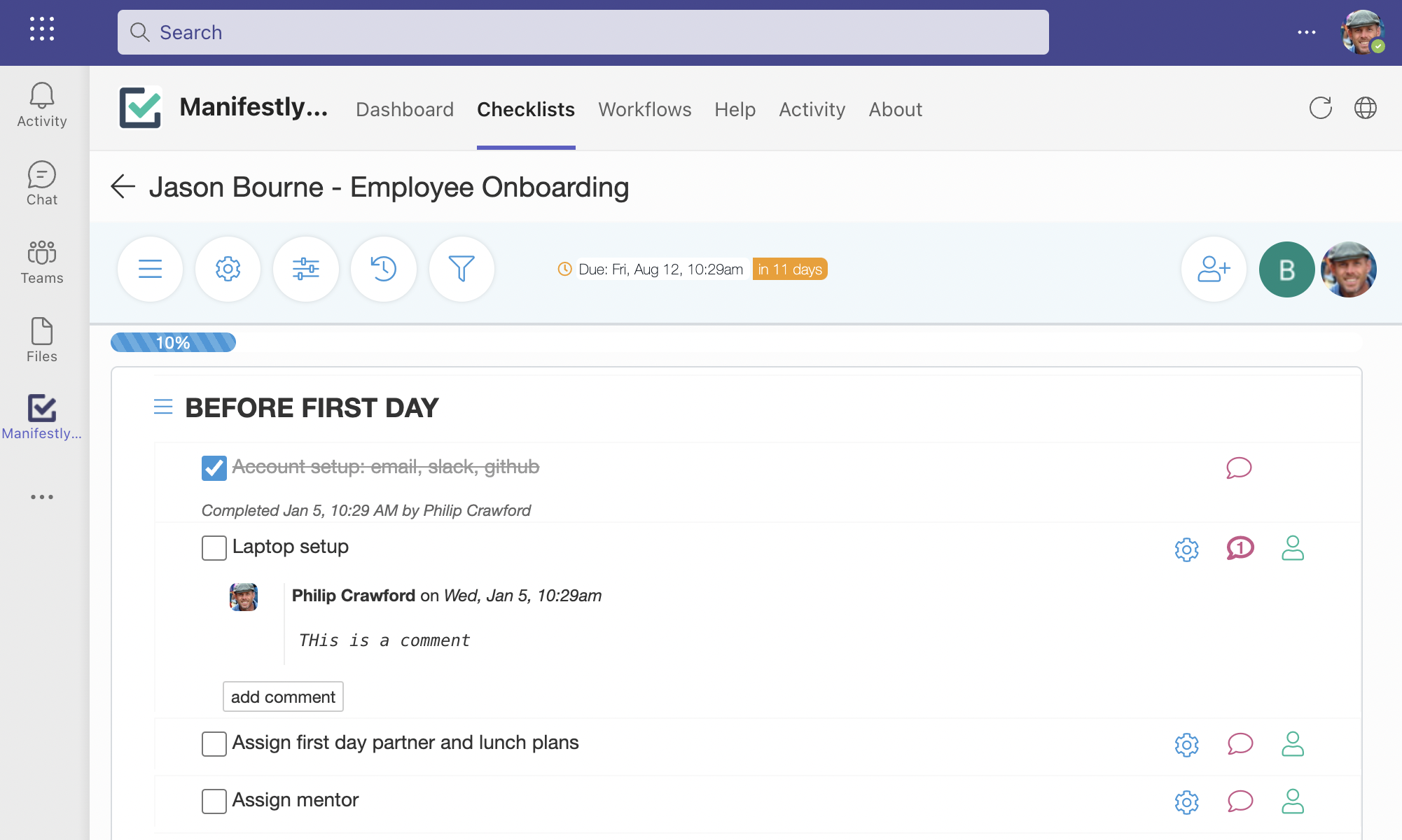 Integrate with Salesforce records
Create a seamless integration between Manifestly so your team can do their work all within the Salesforce interface.
Create buttons and triggers in Salesforce objects such as contacts, leads, and organizations to automatically create runs in Manifestly
Work on Manifestly right within Salesforce with no need for another browser tab
Create Salesforce Flows to update records in Salesforce with runs or steps are completed in Manifestly
More about checklists in Salesforce »
Consistently ranked as one of the top workflow management tools on the market
What our customers have to say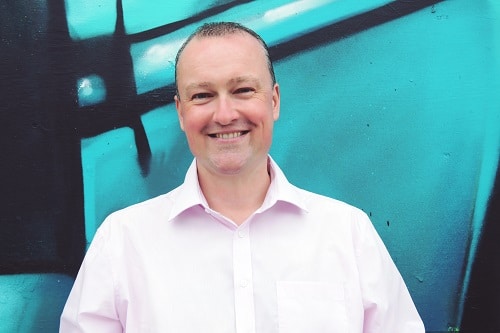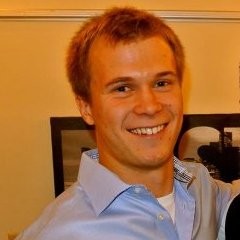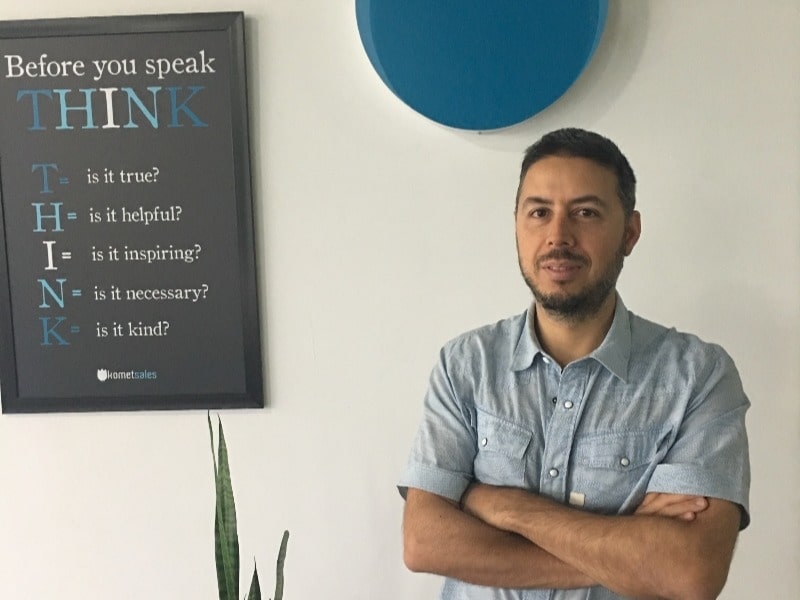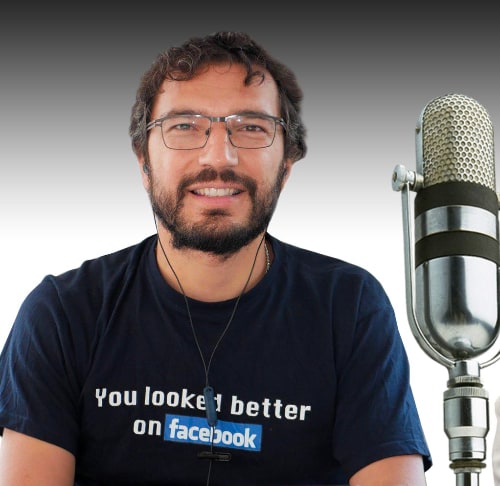 Get a handle on your important recurring checklists.
With Manifestly, your team will Never Miss a Thing.