Introduction to Notion
Notion has become a popular choice for knowledge management, project planning, and team collaboration, offering a versatile platform to organize and streamline your work. However, when it comes to managing recurring tasks and workflows, you might find yourself wishing for a more robust solution. That's where Manifestly comes in.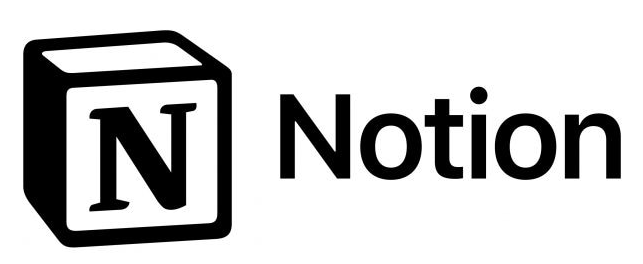 Manifestly is a powerful checklist and task management tool designed specifically for managing recurring workflows. And now, with the ability to embed Manifestly within Notion, you can supercharge your productivity by combining the best of both platforms. In this blog post, we'll explore the benefits of integrating Manifestly with Notion and how this powerful combination can revolutionize the way you manage your tasks and processes.
Why Use Manifestly for Recurring Workflows?
Manifestly offers a comprehensive solution for managing recurring tasks and workflows, with features that go beyond what Notion provides out of the box. These include:
Customizable checklists: Create detailed checklists for your recurring tasks, complete with due dates, assignments, and customizable fields.
Task automation: Automatically generate new checklist instances based on schedules, allowing you to stay on top of your recurring tasks without manual intervention.
Team collaboration: Assign tasks to team members, set deadlines, and track progress in real-time, ensuring everyone stays accountable and on track.
Reporting and analytics: Gain insights into your team's performance with detailed reports and analytics, helping you identify bottlenecks and improve efficiency.
Integrations: Manifestly integrates seamlessly with popular tools like Slack, Zapier, and now Notion, allowing you to streamline your workflows even further.
Embedding Manifestly in Notion: The Perfect Combination
By embedding Manifestly within your Notion workspace, you can bring the power of recurring task management directly into your existing productivity hub. Here's how this integration can benefit both Notion and Manifestly users:
Seamless workflow management: With Manifestly's checklists embedded in Notion, you can manage your recurring tasks without leaving the Notion environment. This helps keep your team focused and reduces the need to switch between multiple apps.
Enhanced collaboration: Combining Manifestly's team collaboration features with Notion's versatile workspaces allows for even better communication and coordination. Discuss tasks, share updates, and collaborate on checklists all within a single platform.
Centralized information: Embedding Manifestly checklists in Notion ensures that all your team's information and resources are easily accessible in one place. Link relevant Notion pages or databases to your checklists for quick reference and better context.
Customizable workflows: Both Manifestly and Notion offer a high degree of customization, enabling you to tailor your workflows to your team's unique needs. With Manifestly embedded in Notion, you can create the perfect combination of task management and knowledge management tools.
Improved productivity: By streamlining your recurring tasks using Manifestly and consolidating all your work in Notion, you'll save time, reduce manual effort, and ultimately boost your team's productivity.
Getting Started with Manifestly and Notion
Ready to experience the benefits of embedding Manifestly within Notion? Here's how to get started:
Sign up for a Manifestly account if you don't already have one.
Create your recurring workflows in Manifestly.
In Notion, open the page where you'd like to embed your Manifestly checklist.
Click on the "+" icon to create a new block, and select "Embed" from the options.
Paste the following URL (https://notion.manifest.ly), and click "Embed" to complete the process.
You can add the Manifestly Logo (download here) as the page icon to further customize the experience in Notion
Now you can manage your recurring tasks, collaborate with your team, and access all your resources from the comfort of your Notion workspace.
Manifestly Checklists + Notion
Integrating Manifestly with Notion offers a powerful solution for managing your recurring tasks and workflows. With Manifestly's robust checklist and task management features embedded within your Notion environment, you'll enjoy a seamless, efficient, and productive experience that keeps your team on track and your projects running smoothly. Don't miss the opportunity to revolutionize your productivity – give Manifestly and Notion a try today!
Watch the video to see how!