Employee Onboarding Workflow Software
Manifestly provides the tools you need to gather data, assign tasks to multiple parts of your organization, and track progress of your employee onboarding workflows in real-time.
Cloud-based HR onboarding software trusted by thousands of professionals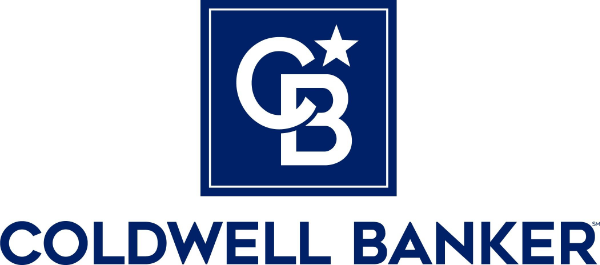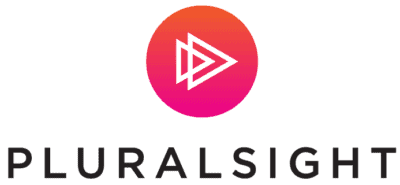 New hire onboarding checklist for better first days at your organization
Enable your team to create simple and easy-to-understand employee onboarding checklists for staff and new employees. Impress new employees with clear and concise communication and tasks they can accomplish before they even start!
Assign tasks to the employee being onboarded
Gather documents & info necessary for accounting, HR, IT, and more
Keep private tasks private, only show the employee what they need to see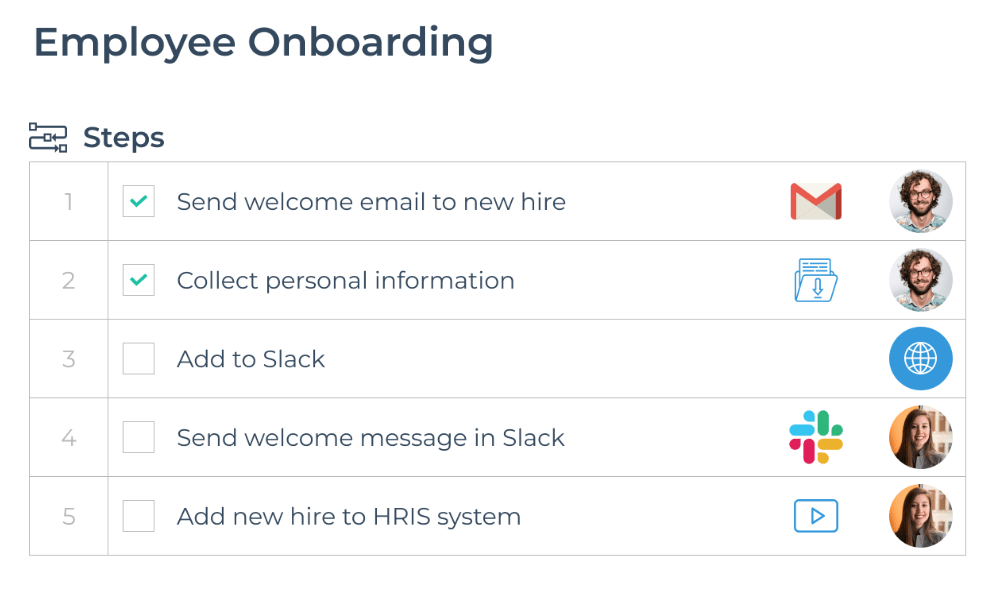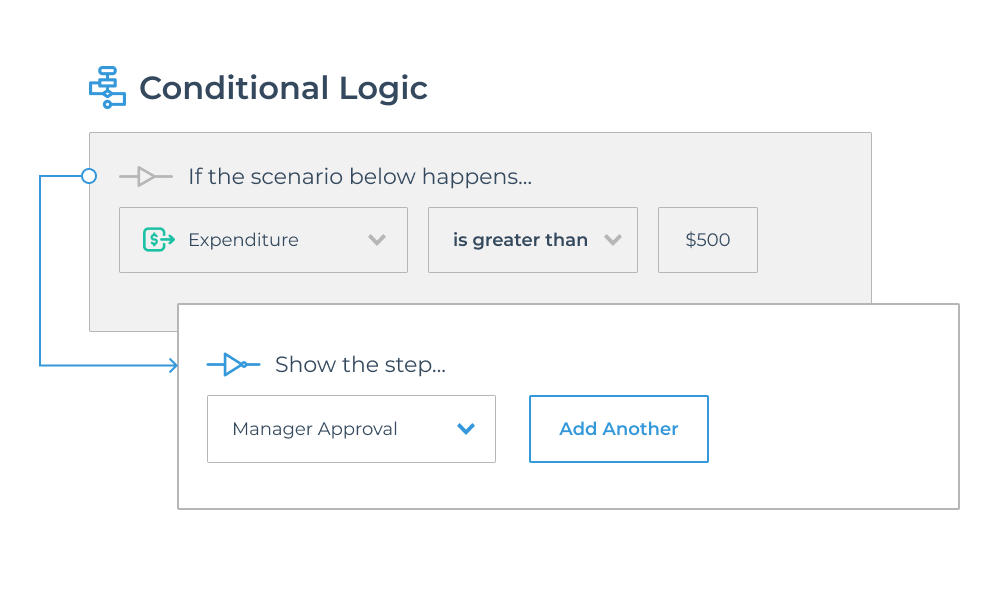 Conditional logic for new hire onboarding checklists with a personalized experience
Tailor the employee onboarding experience to the individual and their upcoming role in your organization using conditional logic in your workflows. No need for many different workflows - just use one, and it works for all your organization's different onboarding scenarios.
Conditional logic can hide or display entire sections or individual steps in the checklist for onboarding new employees when you need
Use multiple conditional logic rules like "if A & B, then display C"
The employee onboarding system will only notify assignees when their assignments become relevant
Bird's eye view gives you instant feedback on the employee onboarding process and task status
Want to quickly view the status of all the employees you're currently onboarding? Our hr onboarding software provides several ways to view your employee onboarding checklists to give you personalized views.
A summary of your employee onboarding system will show the overall status and individual task
Work on multiple new hire onboarding checklists at one time and save time
Create custom dashboards in the employee onboarding app to view only what you want to see
Customize your notifications for email, Slack, Microsoft Teams, and even web push notifications to stay in touch in real-time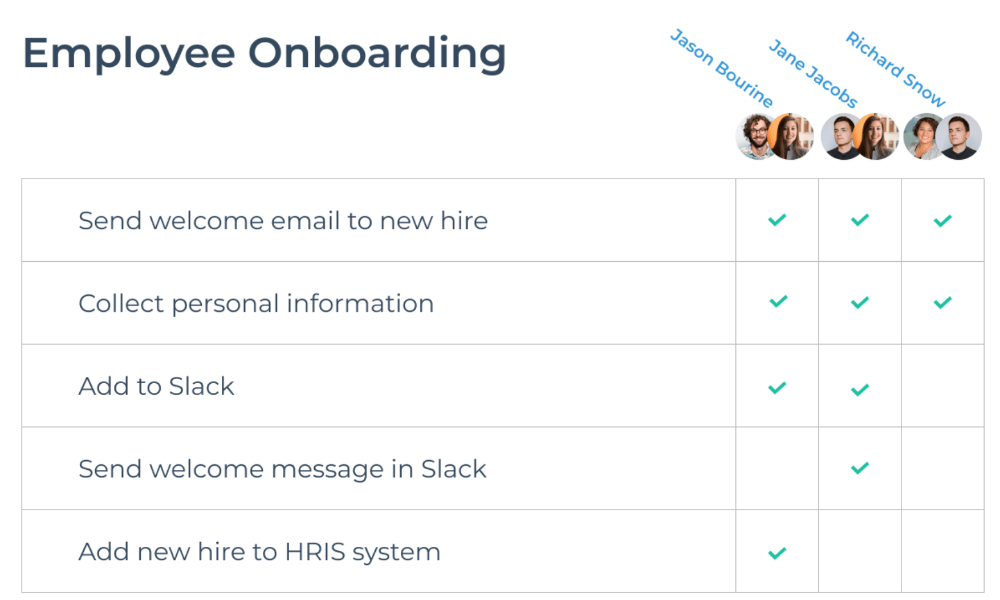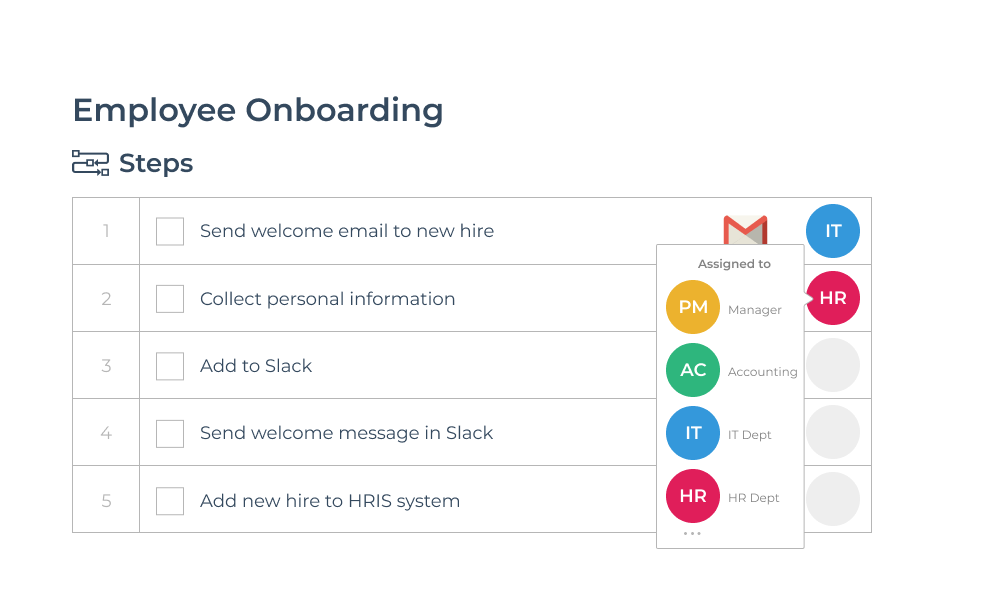 Best employee onboarding software to save time, simplify handoffs, reduce errors & make everyone happier
With role-based assignments, built-in electronic signatures, and embedded videos, onboarding new employees is easier for everyone. You save time, headaches, and filing cabinet space with online onboarding software (and impress your new hires) while your team, from IT to HR to Accounting, can focus on the job at hand.
Role-based assignments and customizable notifications to solve handoffs issues
Forget paper and gather signatures right within her hire onboarding workflows
Keep everyone in the loop with real-time communication with @mentions
Track who did what and when with the activity log of the employee onboarding tool
New hire onboarding checklist that stimulates engagement
With employee onboarding software from Manifestly, you can automatically send onboarding tasks for new hires to complete on their own time, at their pace.
New employees can upload important documents and fill out forms
Help new hires with embedded videos right within the workflow
Use conditional logic to control new assignments in a step-by-step manner, so they get a new assignment just in time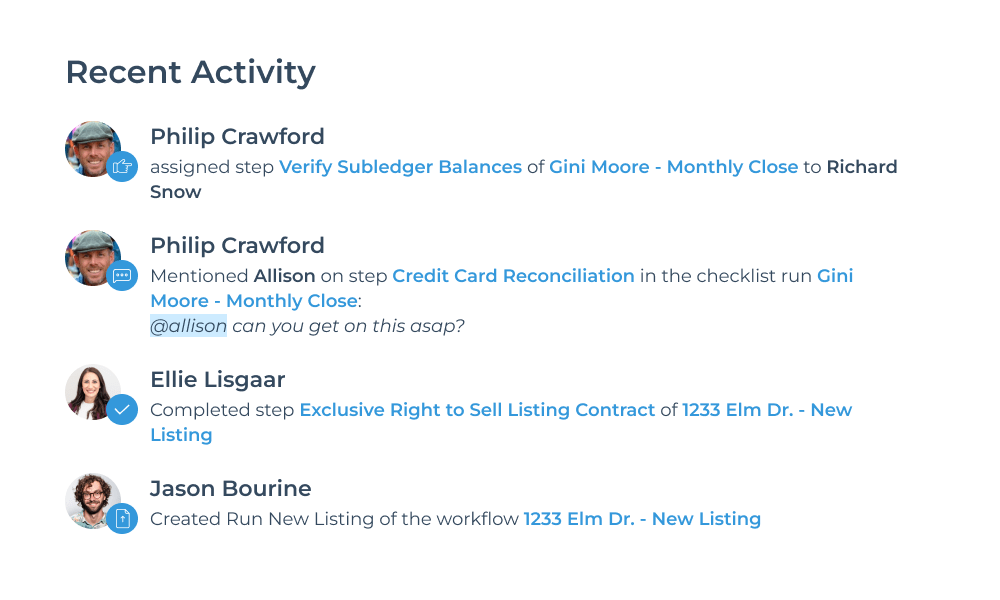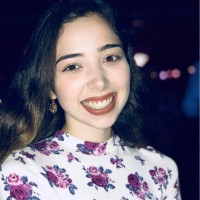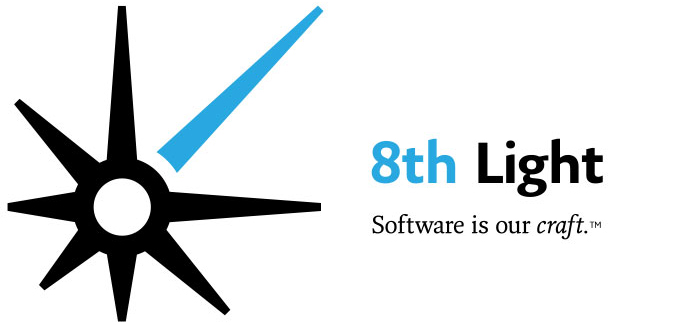 More than just onboarding checklist software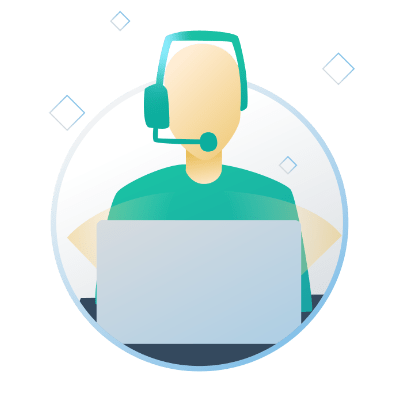 Realtime Live Support
Free onboarding support so you can quickly start using Manifestly like a pro. Let's talk.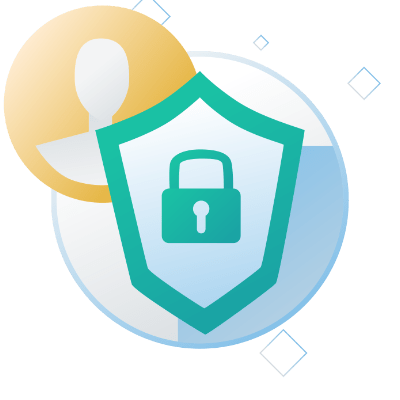 Data Security
Protect your firm's data with industry-leading data privacy and security.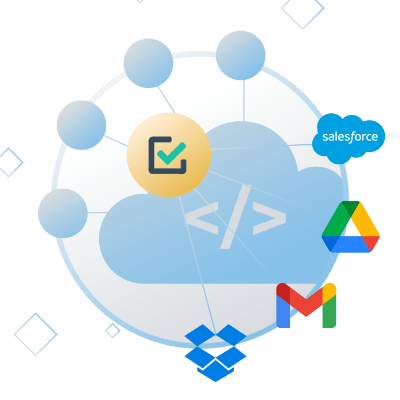 HR Employee Onboarding with Manifestly - FAQ
Workflow Templates for Employee Onboarding
The employee onboarding process is a critical experience that shapes a new hires vision and expectations of their new job and workplace. It's important that organizations make a good first impression and implement a thorough onboarding process.
This ultimate onboarding checklist covers onboarding tasks across multiple departments: Human Resources, IT/Security, Facilities, Hiring Managers, and more.
Start using the Employee Onboarding Template
Worldclass employee onboarding software for HR professionals
With Manifestly, your team will Never Miss a Thing.